Entertainment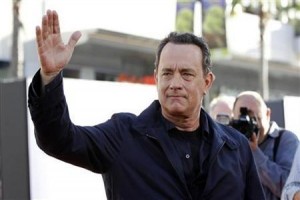 25th April 2017
Oscar-winning actor Tom Hanks, who plays a Silicon Valley tycoon in the new film "The Circle" about a powerful social media company, teased Twitter Inc Chief Executive Officer Jack Dorsey on Monday that he may have been ...
Other Latest News
Indonesian Film Festival to be held again in Bahrain

26th April 2017

The Indonesian Embassy in Bahrain will again hold the Indonesian Film Festival, known as FFI, at the Bahrain National Museum on May 2-4, 2017. According to a press statement published on the official website of the Foreign ...

Indonesian students to promote E. Java`s culture in China

25th April 2017

Several students grouped in the Indonesian Students Association of the Guangxi Normal University (Himignu) will promote the culture of East Java in Guilin, China, on May 20, 2017. "At the Indonesia Cultural Festival (FKI) ...

Indonesian, Indian artistes perform Ramayana ballet

18th March 2017

An Indonesian artiste group from the Balinese Community in New South Wales, Australia, and a number of Indian artistes have performed a Ramayana ballet - "The Lord of the Rings" in Prince Alfred Square, Parramatta, Western ...

UWRF 2017 to be launched under the theme Origin

16th February 2017

The 14th Ubud Writers and Readers Festival (UWRF) will be launched from Oct 25 to 29, 2017, under the theme Origins. "It is an invitation to expand tolerance and empathy not only to fellow beings but also to the entire ...

Banyuwangi awarded as best festival city in Indonesia

5th February 2017

The Tourism Ministry has awarded Banyuwangi District as the best festival city in Indonesia. Tourism Ministry Arief Yahya gave the title to Banyuwangi, while lunching Banyuwangi Festival 2017 in his office in Jakarta on ...