Environment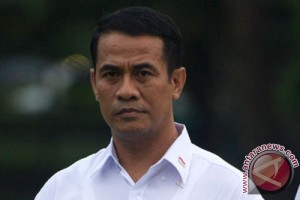 27th November 2015
The palm oil industry must be supported as it produces a strategic commodity, which can bring significant foreign exchange earnings, Agriculture Minister Amran Sulaiman stated. "Palm oil is a strategic commodity, so it must ...
Other Latest News
President Jokowi to deliver Indonesia`s vision at cop21

27th November 2015

President Joko Widodo (Jokowi) will deliver Indonesias vision during the negotiation process at the Climate Change Summit in Paris next week. Indonesian Foreign Affairs Minister Retno Marsudi informed reporters at the ...

President Jokowi plants gaharu tree on Tree Plantation Day

26th November 2015

President Joko Widodo (Jokowi) planted a gaharu tree (gyrinops versteegii) on the occasion Indonesia Tree Planting Day and Tree Planting Month at the Sultan Adam People Forest Park in South Kalimantan on Thursday. The ...

Govt set to form peat ecosystem restoration body

24th November 2015

The government is gearing up for the creation of peat ecosystem restoration body to restore peat land damaged in recent fires. "We have just had a meeting led by the vice president to discuss preparations for the ...

Indonesia needs to play active role in COP 21: Lawmaker

24th November 2015

A lawmaker said Indonesia should play a greater role in the 21st Conference of Parties(COP) of the United Nation Framework on Climate Change (UNFCCC) aimed at saving the earth and mankind. Greenhouse gases will degrade ...

Ramadhani sentenced for 2 years for trading orangutans

20th November 2015

The district court of Langsa, Aceh, sentenced Ramadhani to two years in jail after he was proven guilty of trading Sumatran orangutans. Chief Judge Ismail Hidayat, who read out the verdict, also ordered that the defendant ...