Environment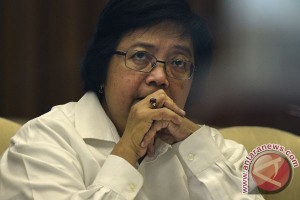 3rd September 2016
Indonesia has continued to remain vigilant against forest fires, although the number of hotspots across the nation has been reduced by 70-90 percent, according to the Ministry of Environmental Affairs and Forestry. Based on ...
Other Latest News
Paris Agreement initiates carbon-free world

14th September 2016

French Ambassador to Indonesia, Corrine Breuz', has said the Paris Agreement arrived at the UN Summit on Climate Change at the Conference of Parties (COP21) is the first step towards creating a carbon-free world. "We need ...

EU calls for implementing Paris Agreement

14th September 2016

The European Union (EU) has urged all countries to implement the Paris Agreement generated from the United Nations' Summit on Climate Change at the Conference of Parties (COP21) by organizing the Climate Diplomacy Week in ...

Beauty of Meyah waterfall in west papua still eludes many

31st August 2016

Nestled in the slopes of the mountain forest in Tambrauw District, the Meyah waterfall is one of the most scenic locations in the province of West Papua, but many are still unaware of its existence. The rainbow and mist ...

29 hotspots detected across Sumatra island

31st August 2016

As many as 29 hotspots were detected across Sumatra Island in the morning of Wednesday. "Three hotspots were found in Bengkulu, one in Jambi, 21 in South Sumatra, four in Bangka Belitung, and nil in Riau," spokesman of the ...

Crocodiles roam about at beaches, disrupt Kupang`s tourism

30th August 2016

Weather phenomenon El Nino is believed to have driven some crocodiles to leave the drying estuaries and lurching to the local beaches in East Nusa Tenggara, an official said. The head of operations of East Nusa Tenggaras ...

Haze begins to cause problem in visibility in Riau: BMKG

28th August 2016

The Meteorology, Climatology and Geophysics Agency (BMKG) said haze of black smokes from forest and bush fires began to cause problem in visibility in Riau in the past two days. "Thick and black clouds began to blanket ...

Plantation companies warned not use fire for land clearing

28th August 2016

The South Sumatra provincial administration threatens to revoke the license of plantation companies if found using fires for land clearing. Land clearing with fires had been blamed for most big fires in a number of ...