Feature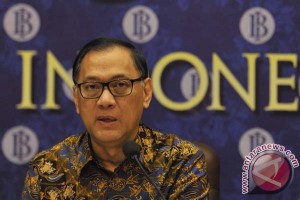 26th May 2015
Although the economic growth is lower than the first-quarter forecast for 2015, Indonesias central bank, Bank Indonesia (BI) is convinced that the countrys economy will grow based on its estimates this year. The BI still ...
Other Latest News
By the River Jordan, I sat down and prayed

13 hours ago

The Bible mentions the River Jordan in Amman, as the place where Jesus was baptized by John the Baptist thousands of years ago, and in modern times, it has become a pilgrimage destination for believers. Flowing opposite to ...

Growth of E. Indonesian regions priority for Kadin

23rd May 2015

The Indonesian Chamber of Commerce and Industry (Kadin) is shifting its focus on developing businesses in eastern Indonesian regions to boost and advance the economy in the relatively underprivileged areas. In its efforts ...

Ssecurity at Indonesia-PNG border must be tightened

21st May 2015

Security in the areas along the border between the Republic of Indonesia (RI) and its neighboring country of Papua New Guinea (PNG) must be tightened to prevent drug smuggling. The RI-PNG border remains prone to drug ...

Batam Offers Cheng Ho Sea Voyage Experience To Tourists

20th May 2015

Tourists in Batam city, Riau Islands Province, can revisit the experience of the heroic sea voyage once undertaken by legendary Chinese Admiral Cheng Ho that led him to nine cities in Sumatra and Java Islands. The admirals ...

Indonesia hopes to expand its cocoa global market

16th May 2015

Indonesia, the worlds third-largest cocoa producer, is intensifying its promotional activities to expand its cocoa exports to global markets, particularly in Europe. As part of efforts to expand its cocoa global market, ...