International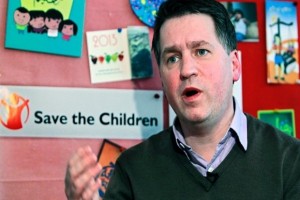 28th June 2016
The number of children who do not attend school is rising, child marriage has not dropped in decades and millions of young children will die mostly preventable deaths by 2030 if global poverty is not addressed, UNICEF said in a ...
Other Latest News
Suicide bombs kill 28, wound dozens at Istanbul airport

29th June 2016

Three suicide bombers opened fire before blowing themselves up at the entrance to the main international airport in Istanbul on Tuesday, killing 28 people and wounding dozens more, the provincial governor said. Police ...

Russia to analyze consequences of Brexit: Putin

26th June 2016

Russia will analyze the consequences of Britains exit from the European Union (Brexit), Russian President Vladimir Putin said here. "We will closely monitor, analyze and seek to minimize any negative effects of this ...

Hollande says Brexit vote "tough test" for Europe

25th June 2016

French President Francois Hollande said the Britains Brexit vote seriously challenged the European Union, adding that he would take initiatives to jolt the bloc back on track. Hollande said the EU must focus on key ...

US seeks answers over Russian strikes on Syrian rebels

19th June 2016

The Pentagon said on Saturday it has questioned Moscow over air strikes against US-backed Syrian opposition forces earlier this week, saying Russian forces failed to heed US warnings to stop the attack.In a video call with ...