Bandung artist wins embassy arts competition
8th August 2017 | 16.289 Views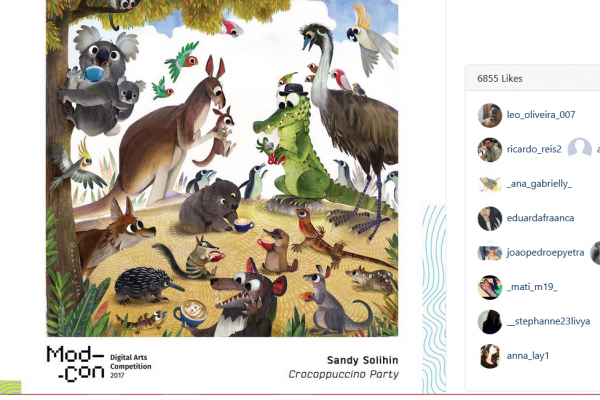 Jakarta (ANTARA News) - Bandung-based artist Sandy Solihin has been awarded the Australian Embassys ModCon Digital Arts Competition prize for 2017 at a ceremony at Pop Con Asia in Jakarta.

Solihin, a freelance illustrator and artist, has won a professional development trip to Australia for his entry Crocoppuccino Party, according to the Australian Embassy on its official website here on Monday.

In partnership with Pop Con Asia, this year ModCon entrants were asked to submit a digital artwork that depicts something that is #AussieBanget. Solihins playful entry combines Australias unique wildlife with our coffee culture.

The ModCon winner was determined by public voting on the Australian Embassys Instagram account @KedubesAustralia. Over 20 thousand votes or "likes" were cast for the 10 shortlisted artists.

The shortlisted artists also had the chance to seek career tips and get feedback on their work from two visiting Australian digital arts professionals, namely illustrator and concept artist Charles Santoso and Simon Allen, who were in Jakarta as guests of the Embassy.

The shortlisted entries can be viewed on Instagram @KedubesAustralia.

(a014/INE)

EDITED BY INE/H-YH.