Darmin Nasution describes as groundless suggestion that economy is weakening
8th August 2017 | 1.157 Views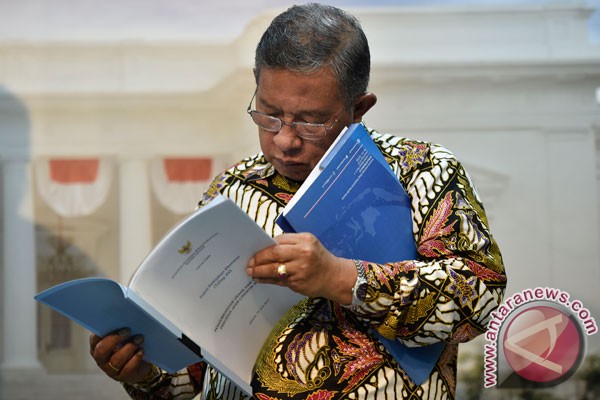 Jakarta (ANTARA News) - Senior Economics Minister, Darmin Nasution, has described as unfounded suggestion that the country's economy is weakening.
"That opinion about weakening is groundless. The household consumption grew only 4.95 percent falling short of the target of 5 percent but it was a June's calculation just before Ied ul Fitri," Nasution said here on Tuesday, adding in June, the end of the fasting month, most people saved their money for Ied ul Fitri.
He said the economic growth in the second quarter of 2017 "was not bad though not very good."
"The composition of figures in the machine of the country's economic growth is quite balanced. The consumption is quite good, investment, exports and imports are also quite encouraging. The only one not up to expectation is government spending," he said.
By sectors, the agriculture, services, all are on the right track, he said, adding, though not all were as good as expected, it was only in the second quarter.
"The target for economic growth of 5.2 percent is for a year," he pointed out.

He also disagreed with suggestion that the purchasing power of the people is weakening, saying the purchasing power of the people should be gauged accurately with credible indicator, not only based on retail data.

Earlier, the Central Bureau of Statistics (BPS) reported that Indonesia's economy grew 5.01 percent in the second quarter of this year.

Gross fixed capital formation, which grew 5.35 percent, household consumption, which grew 4.95 percent, exports which grew 3.36 percent, imports which grew 0.55 percent and consumption of non profit institution serving households (LNPRT) which grew 8.49 percent, contributed to the economic expansion.

The negative factor was 1.93 percent contraction in the government consumption as civil servant spending and good spending dropped in the same period in 2016.

Therefore cumulatively, the country economic growth was 5.01 percent in the first half of 2017. The target for economic growth set by the government in the 2017 state budget was 5.2 percent.

Besides that, the recent Indonesia's expenditure Gini coefficient --to measure income inequality-- is 0.393 which means the country in high inequality status.