Transnusa open flight route to connect Kupang-Dili-Darwin
16th July 2012 | 5.080 Views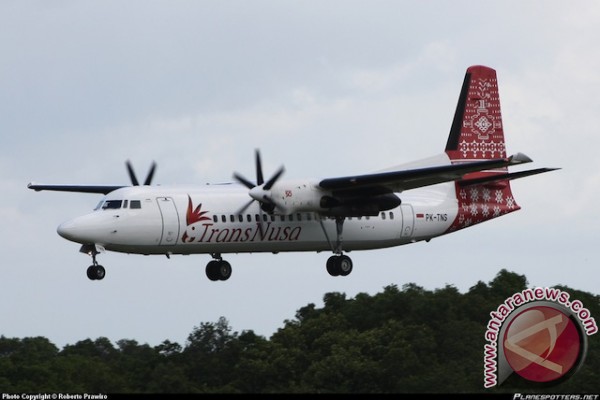 Kupang (ANTARA News) - PT TransNusa Aviation Mandiri, the only airline company based out of Kupang, East Nusa Tenggara, plans to open up international routes to Dili in Timor Leste and Darwin in Northern Australia.
"The international flight routes will be realized during the first and second quarters of 2013," said Business Development Manager of PT TransNusa Aviation Mandiri Budhy Karsidin in Kupang on Monday.
He said that the move was in line with the company`s plan to exploit business opportunities in the South Pacific, at places like Timor Leste and Darwin in Northern Australia.
Currently, the flight routes across South East Asia are dominated by the airlines from Malaysia. So far, the local airlines in Indonesia have got only a few customers from this market.
Karsidin further explained that the company has filed for a permit to open international routes from Kupang to Dili and Darwin.
"But in order to realize this plan, we need better coordination and preparation to walk through different regulations between the countries," he claimed.
The company is also carefully calculating the cost, demand purchasing power of the people among many things.
He added that the company has focused on developing domestic routes in regional areas of Nusa Tenggara, Bali and Makassar this year.
The domestic routes will be feeder routes to the international routes and will cater to the tourist and business destinations.
"We also need hard work, promotion and support from the stakeholders of these areas so as to promote them as tourist and business destinations," said Budhy Karsidin.
Currently, Trans Air is operating three Fokker 50 aircrafts out of Kupang, Bali and Lombok. This aviation fleet serves more than 30 flights daily between Nusa Tenggara and Bali.
Moreover, TransNusa also serves special flight to exclusive resorts such as Wakatobi and Nihiwatu every week.
(Uu.SDP-49/INE/KR-BSR/O001)