President Yudhoyono should not ignore KPK, police rift over simulators case
5th August 2012 | 1.515 Views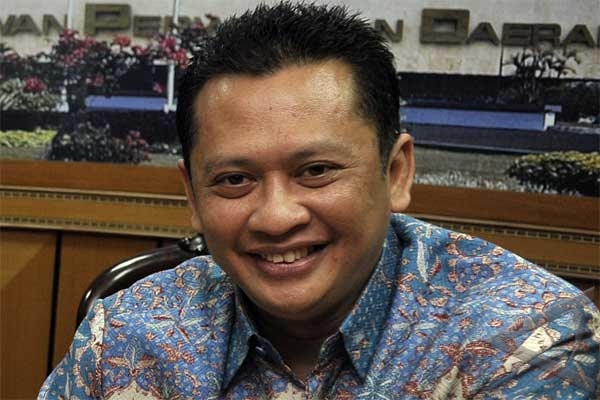 Jakarta (ANTARA News) - President Susilo Bambang Yudhoyono should not let the Corruption Eradication Commission (KPK) and police to remain in conflict over who is the rightful one to investigate an alleged corruption case in a police institution.
"The president should not let this condition protract. If the president continues to let the feud remain between the KPK and Police, the people could consider him to be applying a conflict management," Bambang Soesatyo of the House of Representatives (DPR) Commission III, said here on Sunday.
He said that the people will view the president to be applying the conflict management if he did not step in immediately for handling the conflict on whether it was the KPK or the Police that has the right to investigate the alleged corruption case.
The case centered on an alleged corruption in the procurement of driving simulators facilities by the Traffic Police Crops worth Rp198.7 billion in 2011.
In his capacity as the head of state, President Yudhoyono should take a clear step to overcome the conflict between the KPK and the Police over the authority to handle legal process of the case.
Bambang Soesatryo, who is a Golkar Party legislator said that the president should not leave its position in the gray area. At present the conflict of opinion between the KPK and the police is sharpening.
Some of the people are not happy with the condition because what is appearing is the chaotic situation among the legal enforcers, he added.
Another legislator, Eva Kusuma Sundari of the opposition Indonesia Democratic Party Struggle (PDIP) has also urged President Susilo Bambang Yudhoyono to intervene in the dispute over traffic police driving simulator case.
She said it was strange if the President would not intervene to stop the violation of the constitution.
Eva made the statement in response to media reports that the police would not hand over three suspects in the case of alleged corruption in the Traffic Police Corps linked to procurement of driving simulators.
She said their argument that the police` stance is taken based upon a memorandum of understanding is naive because that is against the law.
She said "can a memorandum of understanding subordinates a law. Do the police really know there are various legal stages in Indonesia?"
Eva said the police`s decision would give a bad political education to the people as it showed that the law has been subordinated by power (the police).
Police recently named five suspects and arrested four of them in the alleged corruption case of the Korlantas driving simulators project.
The police action came amid the investigation of the KPK over the case. The has previously named suspects the former Korlantas chief and three others.
Yet, police said it would not handover the suspects to the KPK.
(Uu.A014)