Myanmar Embassy still silent on eight corpses in Medan
9th April 2013 | 1.386 Views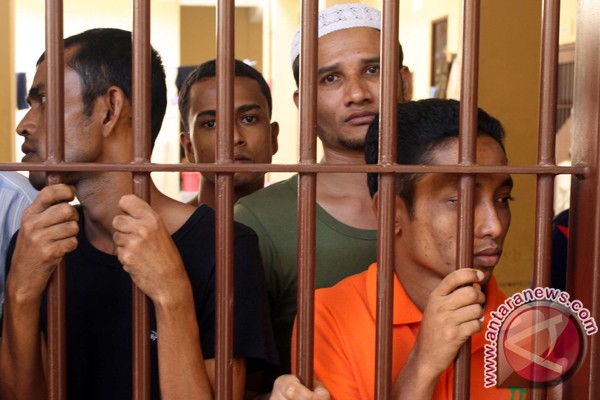 Medan (ANTARA News) - North Sumatra immigration office has asked for an attention from Myanmar Embassy in Jakarta over eight Myanmarese corpses which were still being kept in Medan`s Pirngadi hospital, but there is no response so far, spokesman of the immigration office said.
Public relations officer of North Sumatra`s Law and Human Rights affairs office, Hasran Safawi said here on Tuesday that his office has been contacting the Myanmar embassy regarding the country`s eight dead bodies.
"Whether the eight corpses will be flown to Myanmar or only buried in Medan, (still not clear)," Safawi said.
"We don`t know when we will get a reply or confirmation from the Myanmar embassy," he noted.
The eight Myanmarese detainees who were killed in a clash on Friday (April 5), identified as Aye Wu,25, Myoo,24, Min-Min,24, San Iwin,45, Nawe,23, Auong Tan,44, Aung Thu Win,24 and Win Tun,32.
According to Safawi, if the Myanmar embassy still gives no response on the case, the eight corpses will be buried in Medan.
On Saturday (April 6), Vice Minister of Law and Human Rights affairs, Deny Indrayana confirmed here that eight Myanmar citizens had been killed in a clash in the Medan Immigration detention center in Belawan, North Sumatra.
(
Reporting by Munawar Mandailing, editing by Bustanuddin
)