President Yudhoyono to leave for Surabaya
1st May 2013 | 1.323 Views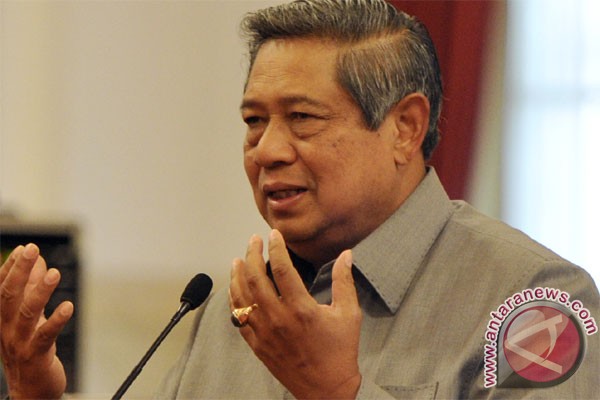 Jakarta (ANTARA News) - President Susilo Bambang Yudhoyono is scheduled to leave Jakarta for Surabaya on Wednesday for a working visit to East Java until the weekend.

Presidential spokesman Julian Aldrin Pasha said President Yudhoyono on Wednesday in Surabaya will visit two factories to make a direct contact with the workers.

"The president plans to visit PT Maspion and PT Unilever in Surabaya on Wednesday to meet with the two companies` workers," Julian said.

Earlier on Tuesday, President Yudhoyono said on his Twitter account that the progress of a company should be accompanied with the welfare of its workers.

"With the spirit of 2013 Labor Day or Mayday, I hope an ever increasing improvement of good relation between a company and its workers," the president said on his Twitter.

He noted that the wages of workers should keep getting better according to the ability of the company they work for.

To meet the reasonable wages for the workers, the president said the company should be fair, and on the other hand the undue exaction that caused the high cost of economy should be eradicated.

"Stop all undue exaction of any kind and improve the wages of the workers," the president noted.

He added that better wages of the workers should be accompanied by high discipline and productivity in order that both the company and its employees must prosper together.