Gita Surosowan marching band off to Netherlands
17th July 2013 | 4.699 Views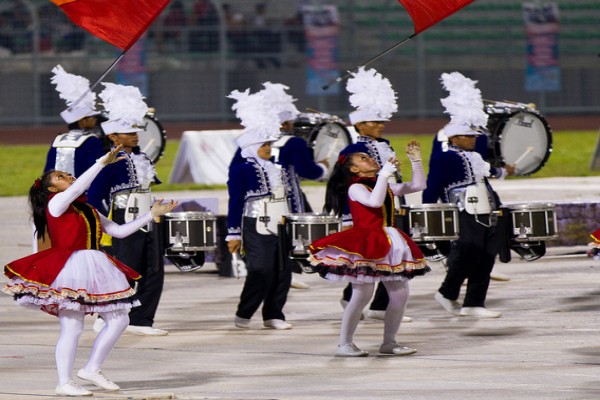 Serang, Banten (ANTARA News) - The Gita Surosowan (MBGS) Marching Band from Banten province will leave for the Netherlands soon to represent Indonesia in a competition dubbed "World Music Contest (WMC)" which will be participated in by 28 countries.
"We hope Gita Surosowan (MBGS) Marching Band will appear as champion in the world arena, in a bid to promote Indonesia in the world stage," Banten Governor Ratu Atut Chosiyah said here on Wednesday, after seeing off 150 participants, who will depart to the Netherlands.
The governor expressed hope that the Banten provincial Marching Band can do its best in order to grab the first prize at the world music contest that is held every four years in the Netherlands.
"Keep your health and try to adapt with the local climate in order to perform well," Ratu Atut said.
Meanwhile, Banten Vice Governor, Rano Karno as patron of the Gita Surosowan Marching Band, said that the World Music Contest will take place on July 27 and 28, 2013.
According to him, the first entourage of 114 participants will leave for the Netherlands on July 21, while the second entourage of 190 people will be off on July 22.
Aside from taking part in the musical contest, the contingent`s coming to the Netherlands was also aimed to promote investment, tourism, arts and culture of Banten province, Rano pointed out.
In the meantime, team chairman of Gita Surosowan Marching Band, Ade Syarif Hidayatullah said there are three competitions in the WMC, namely `marching band world division`, `marching contest and show band world division` and `percussion ensemble`.
(
Reporting by Mulyana/B003/H-YH
)