T.R.Y.: Empowering Women Through Fashion
4th September 2013 | 3.934 Views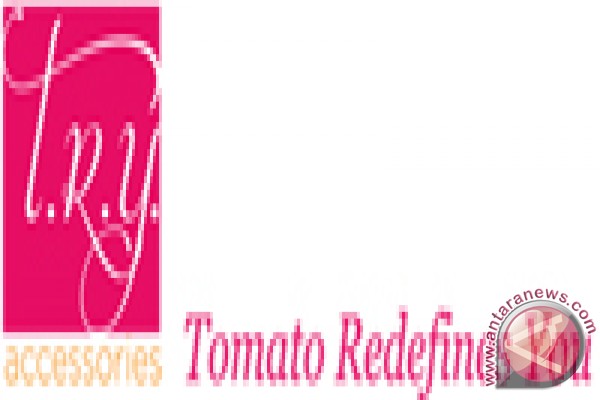 T.R.Y. accessories brings to town a new range of fashion accessories for the modern career women
Jakarta, Sept 4, 2013 - (ANTARA) - Looking good in the office or the workplace is looking the part. The modern career woman has to not only be smart and sassy, but she needs to be stylish as well.
Smart, sassy, stylish - these three words define most powerful and successful women in the workplace today. These words also define the elemental qualities that the vibrant collection from T.R.Y. accessories brings to the women who wear them.
Speaking at a recent launch, T.R.Y. accessories fashion doyen and founding partner, Humi Yoshikawa said, "For the woman who is starting out in her career, fashion in the workplace can be a challenge. What to wear, what to buy and how to look are perennial questions. For every woman dressing up, our exquisitely designed accessories and bespoke custom jewellery, help power up their wardrobe and add that extra spice and unique style to their ensemble."
Beautifully designed and crafted from specially chosen semi-precious materials, the bespoke accessories and custom jewellery from T.R.Y. accessories seek to empower the working woman through fashion and social consciousness.
Partnering to empower women
Empowering and giving access to a quality of life to women are key elements that drive the retailer of bespoke custom accessories and jewellery. As part of its launch, T.R.Y. accessories has partnered with Design Up Asia, a social enterprise for marginalized women in Singapore, to produce unique limited edition pieces that support these women through the fashion trade.
"Through this partnership, we enable marginalized women - women that society has left behind to get back up and fend for themselves, by giving the opportunities and the skills to profit and more importantly engage them in meaningful enterprise. By supporting this cause, we help Design Up Asia instill self-esteem, a sense of empowerment and support the marginalized women's growth," commented Yoshikawa.
In addition to its existing collection which is for the modern working woman who is discerning and has a keen eye for fashion and style in the office, T.R.Y. accessories also launched the Design Up Asia Collection and its casual collection for weekend fashion.
Complete the look
T.R.Y. accessories' casual collection is for the more relaxed weekend or after work wear outside of the working agenda.
According to Judy Ng, co-founder and managing director of T.R.Y. accessories, "Fashion and looking good, energises and empowers the individual - makes her look and feel special. T.R.Y. accessories play a very integral part in completing the look. We have worked with very talented designers and fashion experts to specially craft and produce unique and bespoke jewellery and fashion accessories that are powerful and look good."
All accessories and custom jewellery are sold online and are custom made with semi- precious materials. T.R.Y. accessories is the exclusive agent for Korean designers, but remains open to working with up and coming, young designers in Asia, to strengthen its cause to empower women through fashion.
The company has officially launched online and is now available to all clients and customers in Southeast Asia including Singapore, Malaysia, Philippines, Thailand and Indonesia. T.R.Y. accessories is also planning a series of showcases in the region to promote the new collections and to support the cause of Design Up Asia.
For more details about the various accessories and pieces please visit
http://www.tryaccessories.com
.
About T.R.Y. and T.R.Y. accessories
Tomato Redefines You (T.R.Y.), follows the concept that a tomato energises and nourishes the skin. In line with that, T.R.Y. accessories enrich and complement your look with accessories that are unique and stylish. Our accessories are hand-made and unique, individual pieces, specially created with the modern woman or diva in mind; one who is confident, stylish and knows her fashion.
We are bespoke. We bring to you custom jewellery and accessories that are unique and speak to you. Our design and style accentuates and defines you. Created for the modern Asian woman by talented Asian designers, we recognise that the career woman or the modern mum takes pride and effort in dressing up - defining her own style to stand out.
Our accessories and custom jewellery, are a fusion of Asian nuances with modern designs to complement any look from glamourous, casual chic, gloriously diva, creatively gorgeous, stylishly elegant to downright fun.
What started out as a hobby and a small project has grown today into mission to dress and energise the modern women of Asia. Please visit
http://www.tryaccessories.com
for more information.
About Design Up Asia
The brand, which was newly launched in March 2013, provides a bijoux collection of fashionable handmade jewelry. The semi-precious pieces are all lovingly handmade by single mothers who have limited access to formal paid employment.
The concept was developed to offer unique fashion accessories to busy women and to provide opportunities for marginalized women such as single mothers to work from home and look after their young children. Please visit
http://www.designupasia.com
for more information.
For more information please contact:
Judy Ng
T.R.Y. accessories
Tel: + 6591525255
Email:
humi.yoshikawa@tryaccessories.com
Email:
judy.ng@tryaccessories.com

Humi Yoshikawa
T.R.Y. accessories
Tel: 65 91525255
Email:
humi.yoshikawa@tryaccessories.com
Sharmini Fonseka
Priority Consultants
Tel: 65 6338 1006
sharmini.fonseka@priorityconsultants.com