Malaysia denies wreckage of its plane found in Vietnam
8th March 2014 | 4.016 Views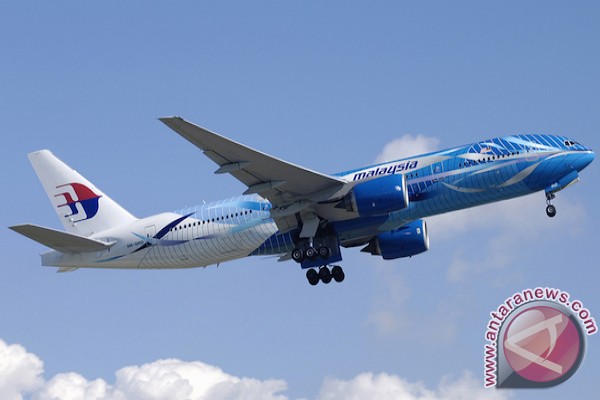 Jakarta (ANTARA News) - The Malaysian government has denied a report that wreckage of a missing Malaysian plane flight number MH370 flying from Kuala Lumpur to Beijing on Saturday morning was found in Vietnam.

In a MetroTV news broadcast on Saturday evening, broadcast in Jakarta, Acting Malaysian Transportation Minister Hishammuddin Hussein said the Malaysian government was closely working with the governments of several countries, such as China, Vietnam and Indonesia, to search the missing airplane.

Meanwhile, Malaysian Airlines' spokesman, Liu Guoha said his company had sent a team to search for the missing Malaysian airplane.

A Malaysian Boeing B-777-200ER, flight MH370, was flying 239 passengers, including seven Indonesians, during a Saturday flight to Beijing.

The Indonesian government has expressed its concern over the missing Malaysia Airlines flight, which lost contact with authorities while flying from Kuala Lumpur to Beijing on Saturday morning.

Discussing the missing plane, Indonesian Foreign Affairs Minister Marty Natalegawa said here on Saturday, "We are concerned and praying for the safety of all passengers on board the plane," Marty said.

The minister also confirmed that there were seven Indonesians on board the Malaysian Airlines aircraft, which was carrying 239 passengers.

"The ministry has received information about the names of the seven Indonesians. Right now, the airline is contacting the families of the passengers," Natalegawa said.

The minister added he had instructed the Indonesian Embassy in Kuala Lumpur and Beijing to monitor the ongoing search for the missing plane.

The passengers of Malaysia Airlines flight MH 370 consisted of 15 nationalities, including citizens from China (152 plus 1 infant), Malaysia (38), Indonesia (7), India (5), Australia (7), France (3), United States of America (3 plus 1 infant), New Zealand (2), Ukraine (2), Canada (2), Russia (1), Italy (1), Taiwan (1), Netherlands (1) and Austria (1).

Flight MH370 was operated using a Boeing 777-200 aircraft. It departed Kuala Lumpur at 00.41 am on Saturday morning bound for Beijing.

The aircraft was scheduled to land at Beijing International Airport at 6.30am local Beijing time. However, the aircraft lost contact with Subang air traffic control at about 02.40 am.