Science/Tech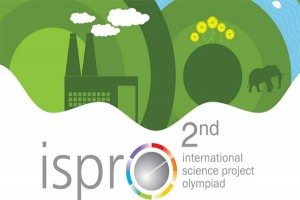 2nd May 2014
Participants from 24 countries will take part in the 2nd edition of the International Science Project Olympiad (ISPrO), a competition for young senior high researchers in the field of applied sciences, here on May 4-10. ...
Other Latest News
First int`l congress on AIDS planned

23rd June 2014

The First International Congress on AIDS will be held in Shahid Beheshti Medical Sciences University from November 11--13, told IRNA. Masoud Mardani, a lecturer of the university said that given its social, economic, ...

LIPI to deploy special ships for deep-sea research

14th May 2014

The Indonesian Institute of Science (LIPI) will use research vessels equipped with multibeam echosounders capable of reaching a depth of six thousand meters for exploring the eastern Indonesian waters. The research vessels ...

Indonesia still needs 191,400 researchers

23rd April 2014

Indonesia, with a population of more than 240 million, still needs around 191,400 researchers until 2030, Chief of the Indonesian Institute of Sciences (LIPI) Lukman Hakim stated. "The number of researchers is still small, ...

Indonesia grabs gold medal at Azerbaijan`s science olympiad

6th April 2014

Salman Ghifari, student of Hayatan Thayyiban Islamic boarding school in Sukabumi District, West Java Province, grabbed a gold medal at the International Environmental Project Olympiad in Azerbaijan, the schools spokesman said. ...

Smoking bans cut premature births and child asthma attacks

28th March 2014

Banning smoking in public places has helped to cut premature births by 10 percent, according to new research from the United States and Europe.A study in The Lancet medical journal found that while the impact of anti-smoking ...