Sports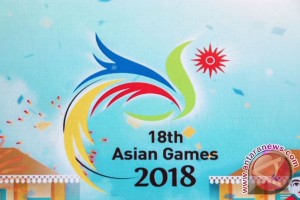 16th October 2017
The Indonesian government and the Olympic Council of Asia (OCA) have agreed on several amendments to the contract to host the Asian Games 2018, including addendum on the use of sponsor funds from local and foreign companies. ...
Other Latest News
Minister offers condolences on the death of goal keeper

16th October 2017

Youth and Sports Affairs Minister Imam Nahrawi has offered condolences on the death of Choirul Huda, the Persela Lamongan goal keeper during the match of Go-Jek - Traveloka 1 league after the goal keeper collided with the fellow ...

Vice president submits bonuses to outstanding athletes

6th October 2017

Indonesian Vice President Jusuf Kalla submitted bonuses to several outstanding athletes in the recent SEA Games and ASEAN Para Games at the inauguration of the countdown for the Asian Para Games 2018 at the JI Expo in Kemayoran ...

Indonesian Masters to invite Asian Games 2018 athletes

5th October 2017

The International Golf Championship titled Indonesian Masters organizing committee will invite three or four athletes grouped in the National Golf Training Center for the Asian Games 2018 to compete in the golf championship. ...

Fitria wins gold medal at ASEAN climbing circuit

2nd October 2017

Indonesian national climber Fitria Hartani won a gold medal in the womens boulder category at Bangkok Series ASEAN Climbing Circuit in Thailand on Saturday. The athlete from East Java took over the position of the host ...

Indonesian soccer teams to face Malaysia-Thailand soon

2nd October 2017

Indonesias under-16 and Under-19 (U-16 and U-19) national soccer teams will play against the national teams of Malaysias U-16 and Thailands U-19, respectively, in Bekasi, West Java on October 8, 2017. The matches between ...

PSSI eyes matches against FIFA`s big fives

30th September 2017

The All-Indonesian Football Association (PSSI) has fixed friendly matches against FIFAs big fives, namely Germany, Brazil, Portugal, Argentina and Belgium, into its agenda this year. "We are exploring the (matches with ...